Thank you for your service- How to talk to Veterans about their service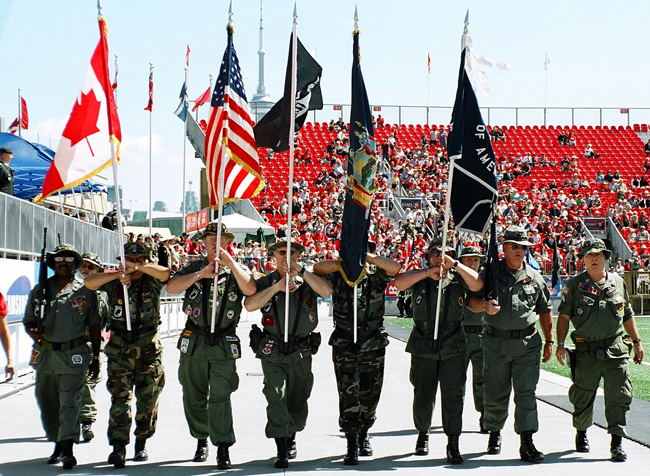 I know that I would not be sitting here today if it was not for the brave Canadian service members who rescued my own father from a concentration camp, fed him, cared for him and gave him safe passage to Switzerland where he spend over a year recovering from his ordeal.
I thank you not only for this act personally relevant to me and my family, but for your choice to serve your country, make the world a safer place, and the deep courage required to do your work.
I am touched everyday when I work with service members in my practice. How willingly you work to strengthen your body in preparation for deployment and sharpen your mind to focus on the task at hand.
Now I want to encourage you to take the time to strengthen, prepare and sharpen your mind to live peacefully as you re-integrate back into civilian life. Don't underestimate what re-integration will require. Dedicate yourself as much to the goal of living comfortably at home as you did to train yourself for deployment. Work everyday to become settled, more at peace within side of yourself as this will be the big job for you. Learn to correctly interpret civilian life, connect with people who mean something to you, find ways to make meaning in your life today.
Most importantly, if you are not doing well, find whatever resources can help you. There are services that can make a difference to you. You are valued and loved by many. Continue to recognize that you are worthy of as much care and consideration as those you most willingly served. Now take the time to do something for yourself. This is your time and you are worth it!
Here is a link to a fabulous TED Talk. It fits the day. Let's all remember.
Dr Anna B Baranowsky & the TI TEAM
www.whatisptsd.com & www.ticlearn.com