(Boston) Unsurprisingly, a study conducted by the Boston University Medical Center has found that low quality sleep in veterans with Traumatic Brain Injuries (TBI) and Post-Traumatic Stress Disorder (PTSD) may impact the treatment of the patient.
The report also states that regardless of the severity of the injury, 40-65% suffer from permanent insomnia. This might be due, in part, to the restorative powers that deep sleep provides, which is critical to treatment. Further research is needed in the area of sleep-focused interventions.
We, here at the Traumatology Institute, would like to challenge those having difficulties sleeping to Improve Sleep by relaxing deeply & embedding positive messages.
We are working on a project that would help veterans find qualified trauma informed care practitioners.  If you are trauma trained and interested in being placed on a list being developed exclusively for veterans needing help then please do the following:
1.  Respond to this email with your full name; email address; phone number and full mailing address. DIRECT YOUR RESPONSE TO stephenfleming1@me.com
2.  Provide us with permission to reach out to you for a brief chat or email conversation
3.  Provide permission to place your contact information on the list
4.  Training background, qualifications, licensing board
5.  Special Certifications
This new project has the potential to help many veterans struggling to find meaningful help in their own communities.
Dr. Anna B Baranowsky, Traumatology Institute in collaboration with Dr. Stephen Fleming, York University
Supporting Veterans everywhere in the No Man's Land Project
Have questions?  Email: stephenfleming1@me.com
No Man's Land Project
A national organization of Canadian Forces veterans with PTSD have approached us to compile a national network of reputable and experienced mental health professionals. The network is designed to help individuals and families deal with trauma impact on members of our armed forces and their families. Licensed clinicians must be able to see patients/ families or refer them in their geographical area on this organizations website. If you can see clients directly, or if you can act as a referral to others in your area, please contact Dr. Stephen Fleming directly by email at stephenfleming1@me.com.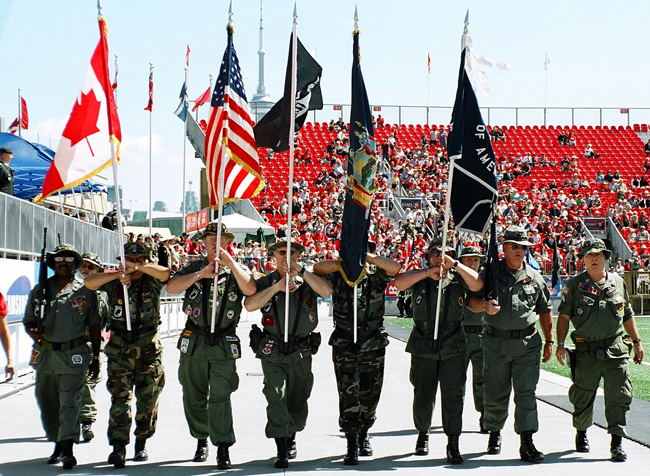 I know that I would not be sitting here today if it was not for the brave Canadian service members who rescued my own father from a concentration camp, fed him, cared for him and gave him safe passage to Switzerland where he spend over a year recovering from his ordeal.
I thank you not only for this act personally relevant to me and my family, but for your choice to serve your country, make the world a safer place, and the deep courage required to do your work.
I am touched everyday when I work with service members in my practice. How willingly you work to strengthen your body in preparation for deployment and sharpen your mind to focus on the task at hand.
Now I want to encourage you to take the time to strengthen, prepare and sharpen your mind to live peacefully as you re-integrate back into civilian life. Don't underestimate what re-integration will require. Dedicate yourself as much to the goal of living comfortably at home as you did to train yourself for deployment. Work everyday to become settled, more at peace within side of yourself as this will be the big job for you. Learn to correctly interpret civilian life, connect with people who mean something to you, find ways to make meaning in your life today.
Most importantly, if you are not doing well, find whatever resources can help you. There are services that can make a difference to you. You are valued and loved by many. Continue to recognize that you are worthy of as much care and consideration as those you most willingly served. Now take the time to do something for yourself. This is your time and you are worth it!
Here is a link to a fabulous TED Talk. It fits the day. Let's all remember.
Dr Anna B Baranowsky & the TI TEAM
www.whatisptsd.com & www.ticlearn.com